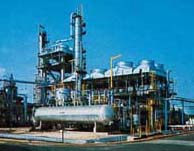 We are experts in businesses related to the construction of industrial units which may call for external sub-contractors:
Studies: specification and selection of the equipment, preparation of the technical follow-up and of the layout plans.
Purchases: negotiation, supply and delivery of equipment and materials.
Construction Contracts : pre-qualification, RFT management, contract awarding, commercial and contractual follow-up.
Construction: supervision of construction, including warranties related to safety, quality, and respect of planning and budgets.
KIck-off : coordination of performance and conformity tests according to the requirements, acceptance tests and launching.