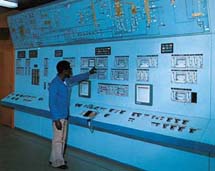 In the specific area of project and program management, our contribution covers the whole industrial value chain :
Evaluate industrial and financial aspects of technology and licence transfers.
Drive Program Management and local partners.
Ensure the success of program kick-off by implementing operational methods, secure planning and budget aspects.
Organizing R&D, engineering, production and logistic support teams intervening during program implementation.
Control the project progress in terms of risk, cost, schedule and quality control.