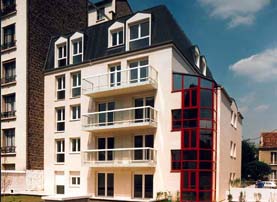 Created in 1988, this business line gather the hotel and property businesses of our Group.
Our real estate activities have led us to :
Set the appropriate loan arrangements for our projects,
Coordinate the design and the implementation of programs with architects and sub-contracting companies,

Market offices, hotels, and luxury apartment buildings.
In this field of activity, although our ambitions are limited, we are successfully meeting challenges in France and abroad.